Experiened & Dependable
Framing Contractor
Residential, Commercial, Agricultural
Framing Contractor, Niagara Region
Top Level Builders specializes in framing barns, homes, garages, and sheds. The method used depends on what we are building. When constructing any building, the two primary methods we use are post frame construction and stick frame construction. Both methods have their advantages and disadvantages.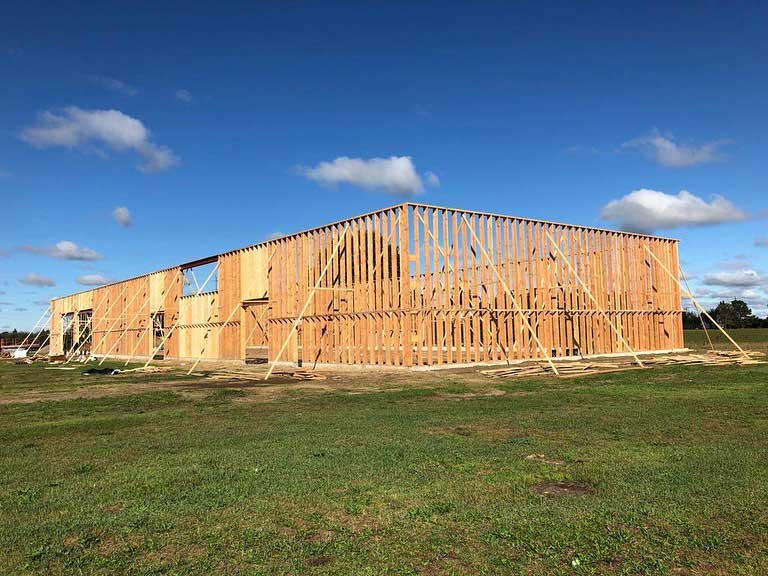 Post Frame Construction
Post-frame construction is what we use for our barns since basement or crawlspace foundations are unnecessary. We use large foundation posts and roof trusses that are secured directly together, eliminating the need for interior load-bearing walls.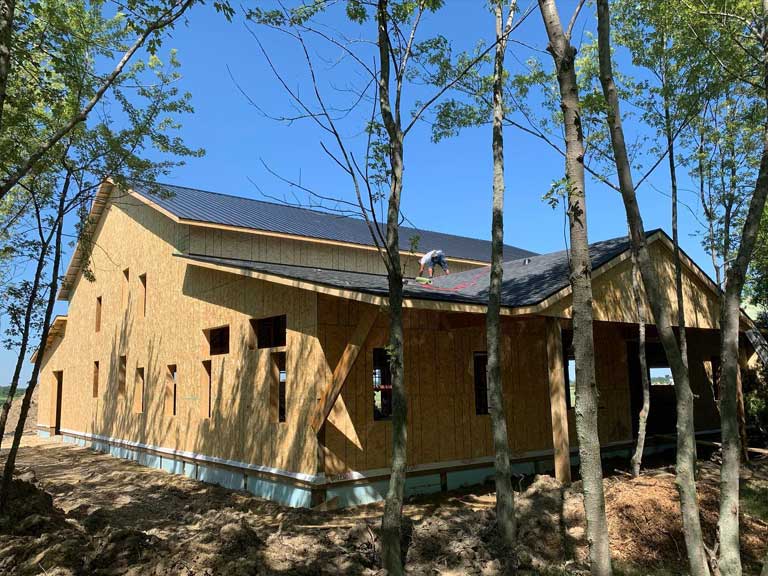 Stick Frame Construction
A stick frame or platform frame building is built on top of a concrete basement or crawlspace foundation and uses interior walls for support. Stick frame construction is used for more complex wall framing structures like traditional residential homes.
Why Choose Top Level Builders?
We Are Committed to Excellent Quality and Service
Serving the Niagara Region
Our primary service area for pole barn construction includes the Niagara Region of St. Catharines, Niagara Falls, Niagara-on-the-Lake, Fort Erie, Grimsby, Lincoln. Pelham, and Port Colborne. However, we design and build pole barns in all regions of Ontario.